Do what you want with speeds up to 115 Mbps
Best for up to 7 devices. Use VoIP, host eCommerce, and benefit from Cloud computing and data processing with unlimited data.
FOR A BETTER INTERNET CONNECTION
product overview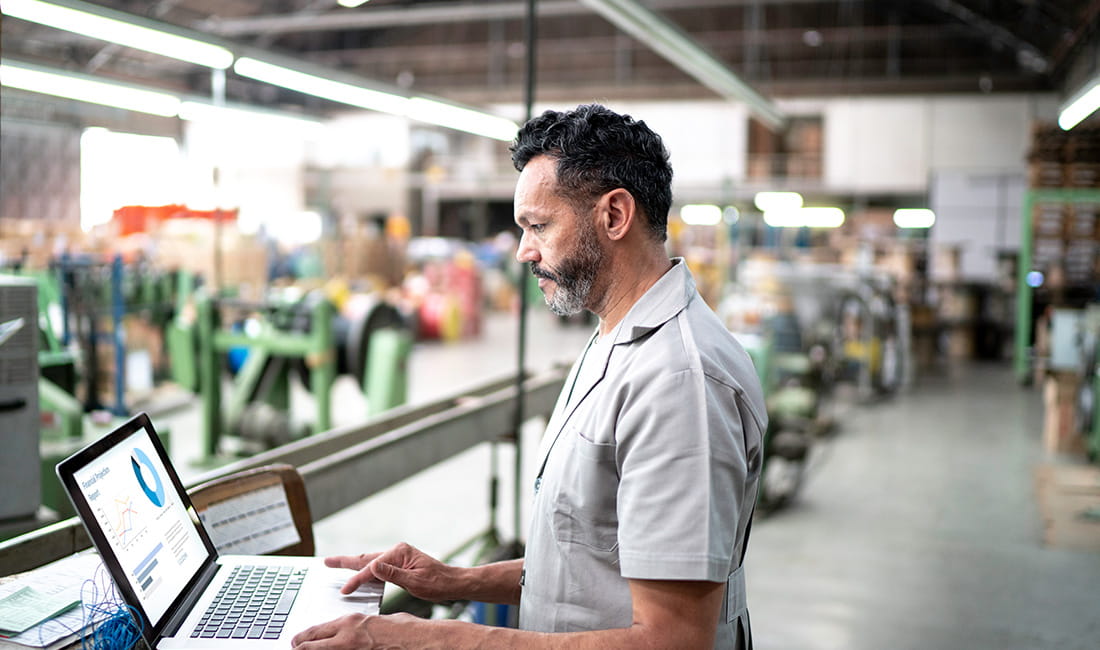 Guaranteed uptime and just-for-you speeds 
Ziply's Dedicated Internet Access services are delivered over Ethernet fiber optic connection and provide customers with the upload and download speeds required for cloud computing and other bandwidth intensive applications. All our Dedicated Ethernet Internet Access services are built on our low latency, fault-tolerant IP/MPLS backbone and are designed to provide high-performance, secure, and reliable connectivity to the Internet across the best, fastest network in our region.
see the benefits
Best, fastest network
Ziply has the best Business Internet Access service available in the region.
Increase your
collaborative workflow
Better capacity.  We manage the network to approximately 40% of network capacity during peak load periods. This provides headroom in our network to accommodate "denial of service" (DDOS) attacks or a failure in a major transport fiber line or critical router.  Once a segment of the network reaches 40% of capacity, we add additional capacity. We have over half a terabit on our network, below 50% capacity on any given link.
Stay connected to
business-critical resources
Greater reliability. Ziply is building and installing a fully redundant, dual fiber paths, routers, cards and supporting technology in both our core and aggregation network to avoid service disruptions and increase capacity.
Confidently solve for
peak performance
More peering. Ziply has over 200 private peering relationships throughout our network. We maintain extensive private peering relationships with other major carriers, content providers, and access providers. We peer with all the major content providers (Netflix, Apple, Akamai, Facebook, Google, Amazon, etc.) via multiple 10 gigabit direct fiber connections in key data centers on highly redundant routes, coupled with an extremely dense peering fabric throughout our network. This means with Ziply, we can bypass Tier 1 providers managing internet traffic with less congestion.
Secure your
vital operations
Local employees. Ziply employs over 1,000 people in the Pacific Northwest. We're owned and operated by local industry leaders, headquartered in Kirkland, WA. As a profitable company, Ziply continuously invests in highly trained personnel and service assets, in both headquarters and localized markets.
FIND OUT MORE
Business Internet
Network
Ziply provides 24/7 NOC Support and acts as your single point of contact with rapid response time with our local repair teams
Up/down stream speeds
Asymmetrical
Internet Download Speeds Available
12 Mbps, 45 Mbps, 115 Mbps
Typical Use Cases / Applications
Internet access for organizations who don't have multiple locations and don't require a full-service SLA
Organizations who have minimal needs to connect to the internet
No requirements for time-sensitive data (e.g., latency and reliability)
Dedicated Access / Facilities (to each customer)
No
Static IP Addresses
Optional
Service Level

SLO / Best Effort

No Data Caps
Availability: 99.0%
MTTR: Less than 6 hours
Packet loss: 1% or less
Ziply fiber connectivity
Phone and Networking - Related Solutions
Ziply Fiber engineers your connectivity solution by layering your Internet access with either or both of the following technologies to build your network foundation exactly how you need it. 
Phone
Business success is based on dependable communication. We provide everything from traditional phone service to advanced hosted VoIP solutions.
Networking
The best, fastest network for your business. We're building a modern purpose-built fiber network servicing over 210 regional cities and towns, to meet your internet, data, and voice needs.