IP VPN
Future proof your business
In today's world, business as usual just isn't enough. Ziply Fiber's Managed WiFi allows your employees and customers to connect reliably, easily and securely, using the latest wireless technology. When we manage your WiFi network, you can spend more time managing your business.
SECURE, RELIABLE PERFORMANCE 
why managed wifi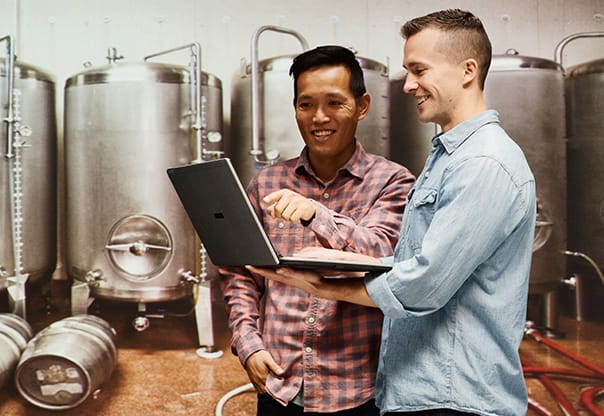 Manage your business, not your WiFi network
High-performing, reliable WiFi is no longer a perk; it's an expectation. But the world is unpredictable and wireless technology is constantly changing. Your network was likely designed for a different era and you've now got other priorities. When you choose Managed WiFi from Ziply Fiber, you get a professionally designed network. Once installed, Ziply will actively monitor and manage your WiFi to keep your team and business connected.
HOW READY IS YOUR NETWORK?
Scalable wireless networking solution
Our Managed WiFi service offers both public and private networks, designed to support dozens to thousands of WiFi users across all your locations, indoors and out.
Design
We'll design a wireless network that eliminates coverage gaps and works with every device. Video conferencing? Curbside payments? Guest WiFi? Warehouse inventory systems? We've got you covered.
Installation
We'll install an advanced, high performance system that makes the most of Ziply Fiber internet and allows end users to connect reliably and securely using leading wireless technology. No limits. No worries.
Management
Business demands your full attention, so let us take care of your WiFi network. We'll monitor your system 24/7 to make sure you're providing the best WiFi access possible. Leaving you and your IT team to focus on more strategic projects.
Connect with us
Managed Solutions
Our technical experts have years of experience designing and managing WiFi networks for the most demanding business needs. We'll work together to define and implement end-to-end internet, phone, and networking solutions that will help your business thrive in the future.
Internet
Ziply Fiber Internet is powered by a super-fast fiber optic network, purposely built for reliability and performance. Our customized solutions give you the ability to tailor internet services that meet your specific needs.
Phone
Business success is based on dependable communication. We provide everything from traditional phone service to advanced hosted VoIP solutions.
WHY WAIT FOR BETTER WIFI?
Let's talk about getting your business better connected with Ziply Fiber Managed WiFi. No wires. No limits. Endless possibilities.